I visited Hanoi, Vietnam at the beginning of May 2016.
I stayed at my friend's place. His place was a bit far from the Hanoi downtown. I took around 30 minutes by a taxi.
I spent a weekend with him. He took me to many places on his motorcycle.
On weekdays, of course, he needed to work.
So, I borrowed his motorcycle during his working time.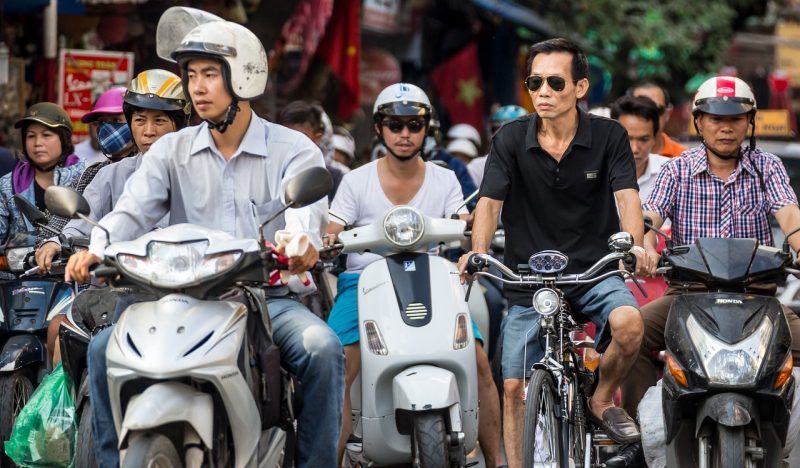 I not only saved money for a taxi but also experience traveling like local Vietnamese people since most of them moved by motorcycle.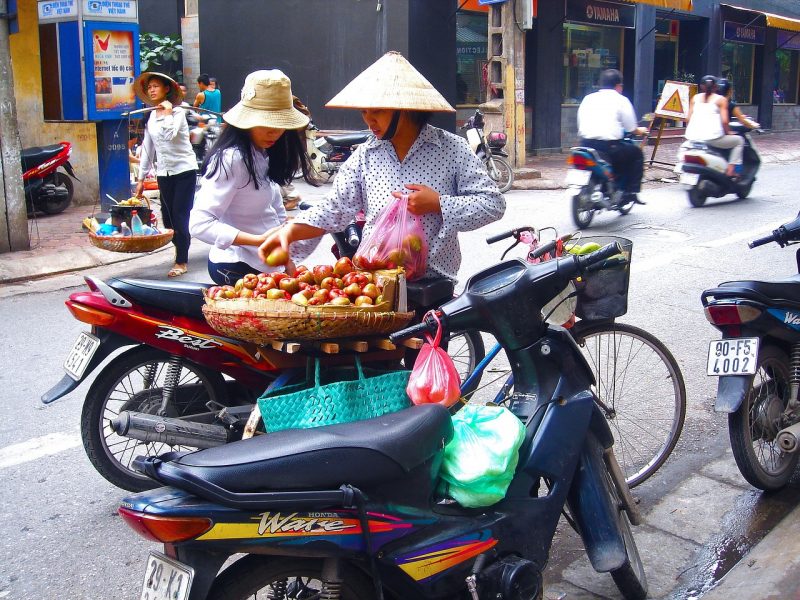 One day I rode the motorcycle to a stamp store near the downtown since I wanted to make a special stamp as a souvenir for my daughter.
However, I couldn't get there easily. The stamp store was located in a pretty complicated area for a tourist or a stranger.
Since the google map on my phone indicated that I was near the store, I stopped the motorcycle on the sidewalk and decided to leave the motorcycle for a while. I thought I just needed to find the store and could come back soon.
However, the store was farther than I had expected. After I got lost, I simply followed the google map on my phone and somehow arrived at the store.
So, I started to return to the place where I left the motorcycle. But, I got lost again. Then, I was confused.
It was quite hard to find that one motorcycle since there were so many motorcycles.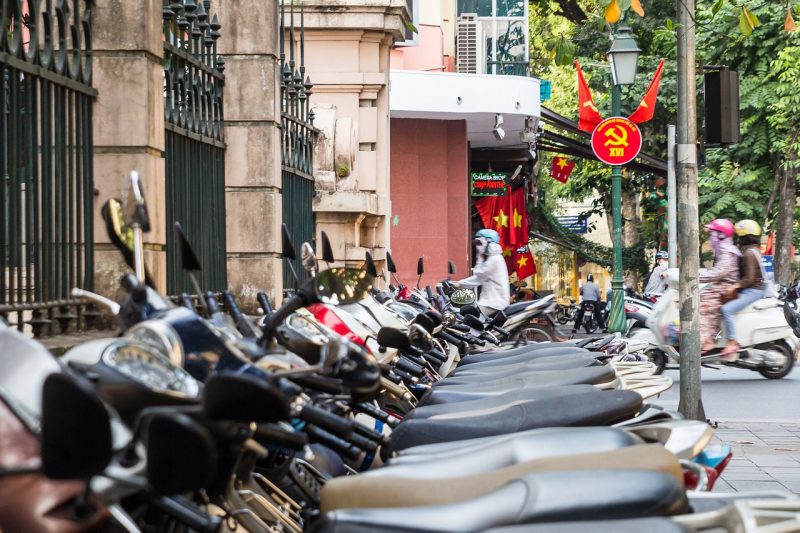 There were more than 100 motorcycles on a block, at least, but, I needed to find it since the motorcycle was not mine but that of my friend!
I remembered what the motorcycle looked like and had a picture of its number plate on my phone. It was a red YAMAHA motorcycle. However, most motorcycles there were red or black.
I went back and forth trying my friend's motorcycle. It was extremely hot and humid. I knew terrible humidity in Tokyo. But, that in Hanoi was harsher since the air temperature was higher!
After one and half hour, I realized I had had no power to think with a calm mind. I should say I was confused.
I wanted to take a rest in a coffee shop there. Although there were several coffee shops, all the stores didn't have an air conditioner. I really needed somewhere with it.
I found a hotel. The first floor was air-conditioned. When I stepped into the hotel, someone shouted to me in Vietnamese which I didn't understand. The voice was from a guy sitting on a chair near the entrance. He was a gatekeeper. There was no way to communicate with him except for body languages.
Fortunately, I found a female hotel clerk who could speak English. Then, I explained her my situation and asked her to permit me to take a rest for a while. Finally, she allowed me to do. She said, "You have 15 minutes."
I sat down on a sofa. The cold air gave me some energy to start to think about a strategy. After checking google maps again, I opened my notebook and drew a simple map with street names. I might have gone back and forth on the same street. So, I decided I would take notes on each street which I checked. Yes, it was just a simple elimination method. But I needed it! I spent 15 minutes there.
I started to search for the motorcycle again. Although it took more than an hour, I finally found the motorcycle!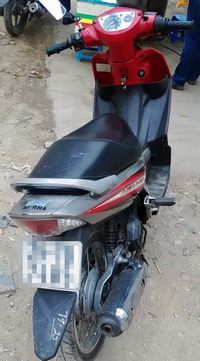 It was hard for me to describe the delight with words, especially in English.
Then, I went to the stamp shop and made my daughter's stamp. It was still 3:00 pm. However, I didn't have the power to visit other places.
Then, I went to a department store near my friend's office since it had an air conditioner! I found a sofa and sat down there. If I had been in a normal body condition, at least I would have read a book. However, I had no energy and stared at nowhere in the air for more than an hour. My body needed to take a rest. I had to admit I got heatstroke.
After my friend finished his work for that day, I visited his office. Then, we went back to his place. I had no appetite then. After an hour of taking a rest there, I felt okay. So, we had dinner together at a local Vietnamese restaurant.
Though I felt I couldn't eat heavy food, fortunately, there was an ideal food for me. That was pho. It was a Vietnamese noodle soup featuring noodle made from rice. It was a light meal and easy to eat. I enjoyed it though I couldn't finish all.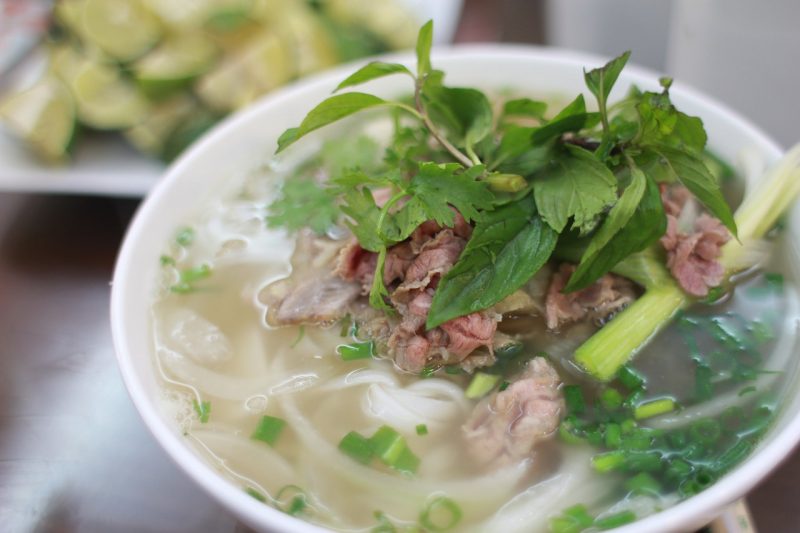 Then, I talked to my friend about my whole beef head adventure on that day, and we laughed a lot together.