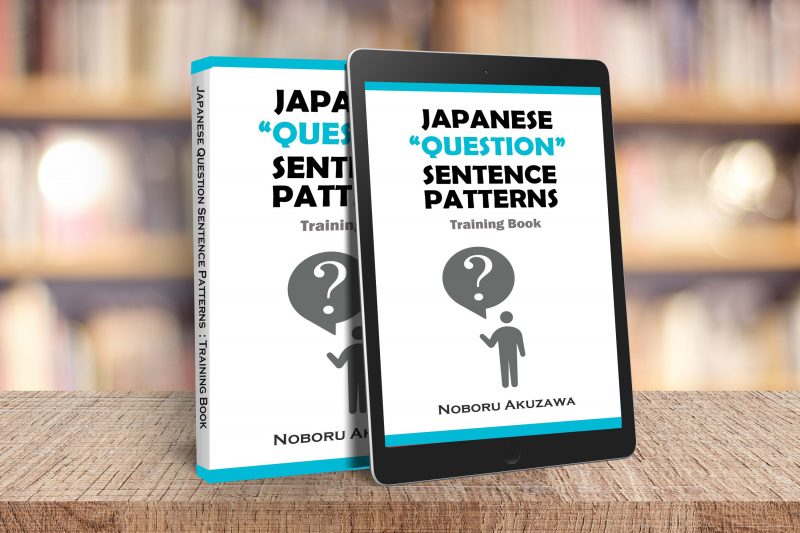 I published a new book titled Japanese "Question" Sentence Patterns: Training Book.
This book is a collection of Japanese questioning sentence patterns.
Because I think it is very important to ask questions in communication.
For example…
-To acquire knowledge
– To eliminate confusion
– To begin a relationship
– To solve a problem
– To reach an agreement or to "agree to disagree" with clarity and so on….